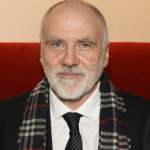 Guam is not the only island under the purview of Giuseppe Gennarini, the chief Neocatechumenal catechist for the United States.  Mr. Gennarini's influence, as it turns out, extends to another island territory on the other side of the globe, the Turks and Caicos Islands (TCI) in the British West Indies.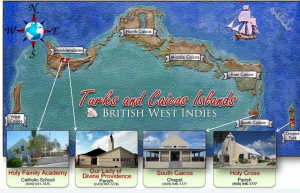 The Neocatechumenal Way, out of Newark, New Jersey, has complete responsibility for the Church in the TCI, a British overseas territory and off-shore banking center in the Caribbean.  The Roman Catholic Mission "Sui Iuris" of Turks and Caicos was originally erected by the the Archdiocese of Nassau in 1984 and staffed by priests from the Bahamas.  However, in 1998, administration was transferred to the Archdiocese of Newark in the United States, then under the leadership of Cardinal Theodore McCarrick.  The Archbishop of Newark currently appoints only Neocatechumenal priests to serve the mission and the island territory's parishes and Catholic school.*  In addition, many other members of the Neocatechumenal Way, including seminarians and families in mission, also work in the Neocatechumenal projects there.  All of these people fall under the watchful eye of Giuseppe Gennarini.
Trouble in the Islands…
The TCI is also a well known "off-shore" banking center.  It's banking practice and infrastructure falls far short of the acceptable international standards, and is known for its lack of transparency.  This makes the TCI an ideal location for criminals, tax evaders, and other corrupt individuals and corporations to stash their cash.  In fact, in 2009, the United Kingdom suspended the Turks and Caicos Islands' self-government after allegations of corruption, and self-government was only restored in the islands after the 2012 elections.
---
* Monsignor Peter Baldacchino, a Neocatechumenal priest who served in the TCI and was trained in New Jersey, was designated an auxiliary bishop of Miami in 2014.
References