Has one of Kiko Arguello's double decker tabernacles made it into your parish yet?
While Catholics should not doubt that Jesus Christ is present among us when the Gospel is proclaimed in the Liturgy (CCC 1088), would it be proper for us to prostrate ourselves in front of the Book of the Gospels in worship?  Of course not.  We venerate that book, not worship it.
Take a look, then, at these tabernacles in the Neocatechumenal Way's palatial headquarters in Galilee,  Domus Galilaeae, and other places.  You can see that each tabernacle is two-storied, with a sanctuary lamp on either side.  The top story holds the book of the Gospels, while the bottom holds the Blessed Sacrament.  The door of the tabernacle closes on both.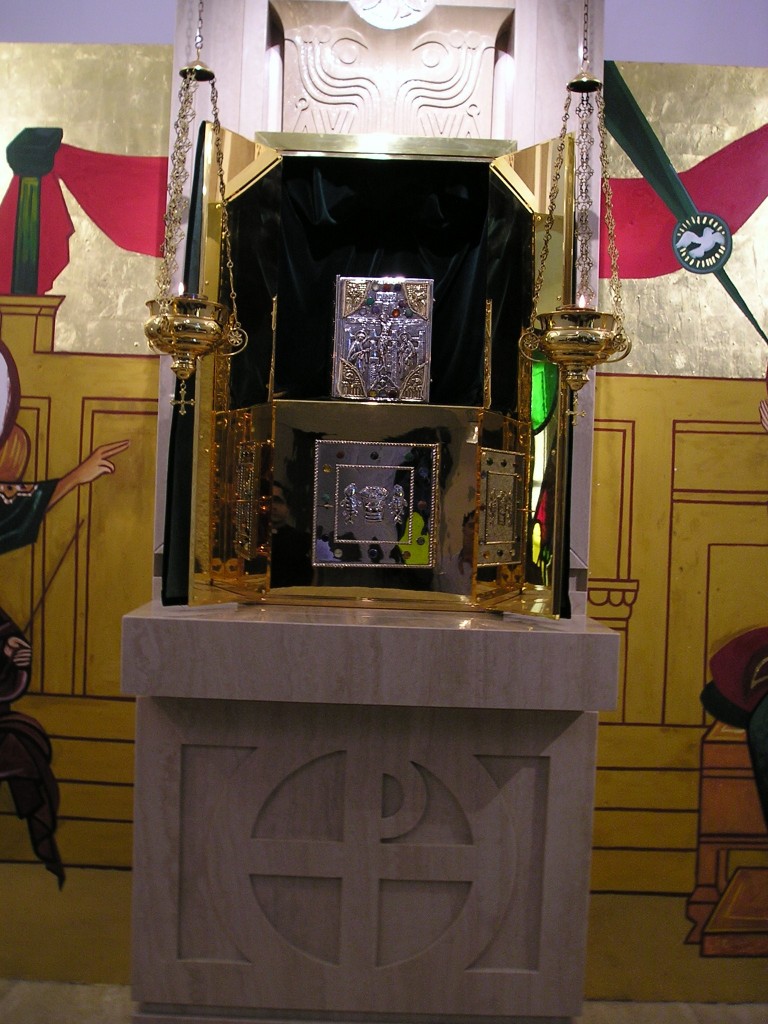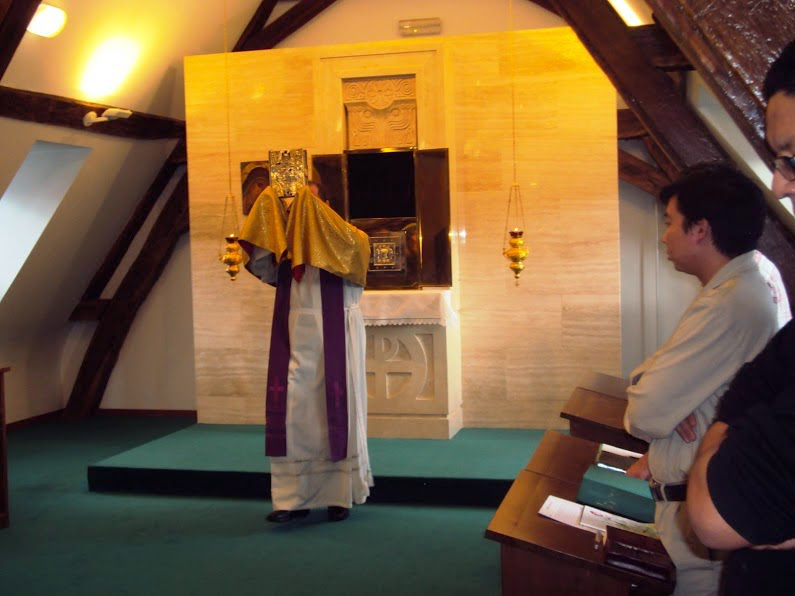 What is wrong here?
While we Catholics worship the Blessed Sacrament reserved in a  tabernacle, we do NOT worship a bible, and while Jesus is "truly, really, and substantially" present under the appearances of bread and wine, [CCC 1374 and following], He is NOT present "under the appearances of paper and ink" of a Gospel book.   Instead,  as we have said, He is present in the proclamation of the Gospel.
The official teaching of the Church is that the presence of Christ in the Eucharist is unique, and Kiko's blurring of the distinction between Christ's modes of presence, if not heretical, is deeply problematic for this reason:  his followers, under the influence of the powerful image of these tabernacles, might well come to believe that the presence of Christ in the Blessed Sacrament in the tabernacle is as symbolic as His presence in the Gospel book placed above it.
Tags:  Camino Neocatecumenal, Cammino Neocatecumenale