If they are on schedule, tonight's Neocatechumenal catechesis at the Agana Cathedral Basilica will be entitled, "Who is God for you?"  And if you find yourself there, you'll finally be asked to share!
Kiko Arguello encourages his catechists to ask several questions during the fifth night of the initial catechesis.  Questions such as:
Do you believe in God? Why?
Who told you about God?
What did they tell you he was like?
Who is God in your life?
Why is God of use to you?  How does he affect and intervene in your history?
Give the concrete facts in which you have seen God, experiences that confirm your faith.
Do you pray?
Sincerely, have you remembered God today?
On their face, these seem like good questions, and indeed, sharing our individual experiences does indeed have a place in the Church.  But one must also know the advice that Kiko gives to his catechists for the fifth night, and indeed throughout the first volume of his Catechetical Directory.  The advice he gives to his catechists shows us that Kiko bases his whole movement on one particular and condescending judgment:  that those outside of "the Way" have an infantile faith.
With respect to the fifth night, Kiko says,
Eighty percent of the people have ideas and concepts of God that are false. Day 5, p. 86
Don't worry about demolishing the false concepts people have of God. What is this God that you believe in like?  He is everything in my life, they say. And, in saying that, they say nothing. Day 5, p. 87
90% of the people will not have thought about God that day. Day 5, p. 87
In the previous catechesis [fifth night] we tried to dismantle some of the ideas we all have about God through a dialogue with the people. Day 6, p. 99
Here are more quotations from Kiko's Catechetical Directory along the same vein:
"Of those who go to Mass on Sunday, say the statistics, only 1.5% are adult Christians." Day 4, p.70.
"In front of dechristianization, because we have an infantile faith, a faith that is not truly adult, because it's a faith of First Communion…" Day 3, p61
"For the most part, we Christians have an infantile faith of natural religiosity. Day 4, p63
So to explain a little of what we mean by infantile faith, we spoke of natural religiosity." Day 4, p63
"In fact, as many people live Christianity at a very infantile level, very much as a natural religion, because they haven't been sufficiently catechized…" Final Convivence p 360.
"A catechumenate is guided by catechists who are able to bring people from an infantile to an adult faith…" Final Convivence p. 400
More such quotations may be found here.  Get the picture?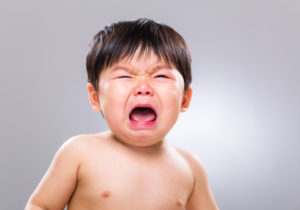 Here is an example of just how deep-seated this condescension is throughout Kiko's movement.  Francesca Da Ponte, a Neocatechumenal missionary to Guam, said this in an interview with a Venetian magazine before she had even arrived on the island:
The island is civilized and lives many contradictions: a great outward adherence to the worship is not accompanied by an authentic faith. And it is a country that does not live, as is the case here [Italy], secularization: the churches are still full of people, but these are people who adhere only outwardly to the Christian message and then in everyday life do not behave in a way adhering to their beliefs.
So, if you do attend the catechesis tonight, please do share your faith when asked, but do not expect the Neocatechumenal catechists to be moved by your sharing or to consider it to be anything other than the wails and babbling of an infant.