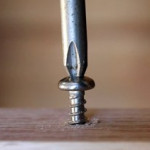 Come and listen to 96 seconds of Fr. Edwin "Pius" Sammut O.C.D. doing what he does best…
Fr. Sammut, as you may know, is the lead catechist for the Neocatechumenal Way in Micronesia, and for the last 18 years has been carefully building the sectarian wall of division in the Archdiocese of Agana.  Brick by brick.
In this recording, Fr. Sammut is chiding the region's Necatechumenal catechists and other senior members about their participation in the 2014 "Beginning of the Year" Convivence.  By his tone and words, you would not guess that he's speaking to hundreds of men and women with an adult Christian faith!
Click on the blue arrow to listen to the audio recording (96 sec.)
This is why I already want to tell you, please, do not take this, eh, convivence in a stupid way. Okay, please don't take the convivence in a foolish way. You know, I mean, you know, ah you are here, you are not here, you are here, then you go for work in the morning tomorrow, then you come back. In fact, you know, there were some who were telling me, you know, that they wanted to come for, they couldn't take off work, eh, tomorrow. I tell them, "Don't come, don't come. It's better, it's better, if you don't come, because if you come, you get the impression that you did the convivence and you didn't get it."

Tomorrow is very fundamental, you know, if you cannot take the work it's not a judgment. If you cannot get take the leave or something, okay, stay home. Stay home with your wife and stay there. Okay, but this convivence is very, very important. I hope, by the way, that you will, em, uh, remain here, okay. I don't want people coming, going, coming, going. It's for you, not for me. Cuz you lose everything. "Oh just go two hours out." You lose everything. You lose the spirit. Okay, this is why we started, okay. "But I cannot come because I have work." Come on, I mean, heh, heh, this convivence we knew that it was going to be such a long time. Heh, heh, okay, if you don't want to come, what can I tell you? Don't come. But sometimes God puts us in situations where we need to choose. We need to discover what is in our hearts. Whether work is more important than Jesus Christ. But it's very simple to speak, "Oh I love God! Oh..[coughing] Jesus Christ is very important…" It's very simple to speak, but words are very cheap.
As you can hear for yourself, Fr. Sammut is speaking to these leaders as if they were children, not adult Christians.  Note the mocking tone and mimicry, and then the quick punch at the end in the false dichotomy of "work or Jesus Christ".  He conflates all Neocatechumenal activity with Jesus Christ and sees anything that competes with "the Way", including family and work, as an idol.
The real challenge for us as adult Christian lay people is how to appropriately bring Jesus Christ into our work, and how to properly apportion our time and energy among our various apostolates, especially our families and work.  A genuine spiritual director can be a great help in this area, but not Fr. Sammut.  From him, one can only expect judgment and a turn of the screw.