Some seminarians and priests in the Neocatechumenal Way are indeed trapped.  Here's a message I received two weeks ago from a Catholic in a Neocatechumenal parish in the United States:
Our current parochial vicar, who they are calling a rebel because he is not participating fully with the pastor for a variety of reasons, and quite frankly, answering only to the archbishop not Fr. ________…he told me how he came to the priesthood, which I'm finding is more familiar with [the] Way priests…not so much a calling.
He "pledged" himself at one of those cattle calls that Kiko has, figured he'd put his name down with the rest of his friends expecting that in a couple of years they would forget about it. Two years later they call him and ask him if he's ready for the seminary (still a young man under the age of 18). He said no, then they offered him to go to Rome and then decide. He figured why not go to Rome, it's close to Spain and he wanted to be a soccer star. He goes to Rome, tells them he's not interested, they tell him it's his calling, he puts his name in and says anywhere but where they speak English (he's from XXXXXX, (a Spanish speaking country); they pull the USA, he figures he'll never get a visa. A few months later he gets his visa approved for the seminary to go to [a U.S. Redemptoris Mater Seminary]. He tells himself he'll go, and two weeks later he'll tell them it's not for him and go home with an experience of going to the US.  He does that, however they would not let him leave, he said, until a year later. He goes home, all his friends and girlfriend has moved on, he decided to come back.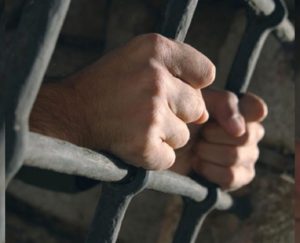 Anytime he had doubt in his calling they would tell him "this is your vocation". He is a good guy, but I do think that the reason the Way is producing so many priests is because of this tactic. They will also get young men out of areas where maybe life sucks (one from XXXXX in the seminary right now told one of the women – the same one who XXXXXXXX- that he "can't go home"). Fr. ______ after one of the world youth days decided that he wanted to go home, marry and live in his small town in XXXX, he was adamant but his catechist ended up (against his wishes) putting his luggage on the plane all the way through back to New Jersey…
Fr. ______ said he was always in crisis in the seminary…which explains maybe why they all seem so unhappy. On the other hand, the seminarians from [non-Neo seminary] went off to college, even dated, etc. and chose the priesthood, many don't come back over the summer because they meet a girl etc. so I think it's more genuine if they actually make it to the priesthood. – S.